Charitable Gift Annuities - Right for You?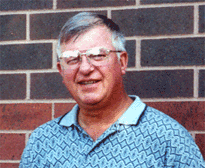 Richard Grunert of Elizabeth, Illinois tells us how he has utilized a charitable gift annuity with The Salvation Army.

"At 64 years old, I feel it is time to re-evaluate my financial goals. Since I worked hard for my money and invested wisely, I now would like to use it in the best possible way. Do I leave a sizable amount to my children or perhaps donate a large sum to charitable organizations? After all, I need money to enjoy retirement life.

I believe a Charitable Gift Annuity is my win-win solution. Since I have contributed to a Charitable Gift Annuity with The Salvation Army, my pension is supplemented with additional fixed monthly income.

I also received a nice charitable tax deduction in the year of my gift and I also pay reduced income taxes on my supplemental income. Perhaps more importantly, I have directed my donation for a specific purpose... The Salvation Army youth camp. Along with all the above reasons, I feel I am finally able to give something back to God, which is rightfully His.

For me, a Charitable Gift Annuity offers the best of all options."